You are here

The Power of Compound Interest: A Key to Building Wealth
The Power of Compound Interest: A Key to Building Wealth
Submitted by The Blueprint 360 | Financial Clarity Within Reach on June 1st, 2022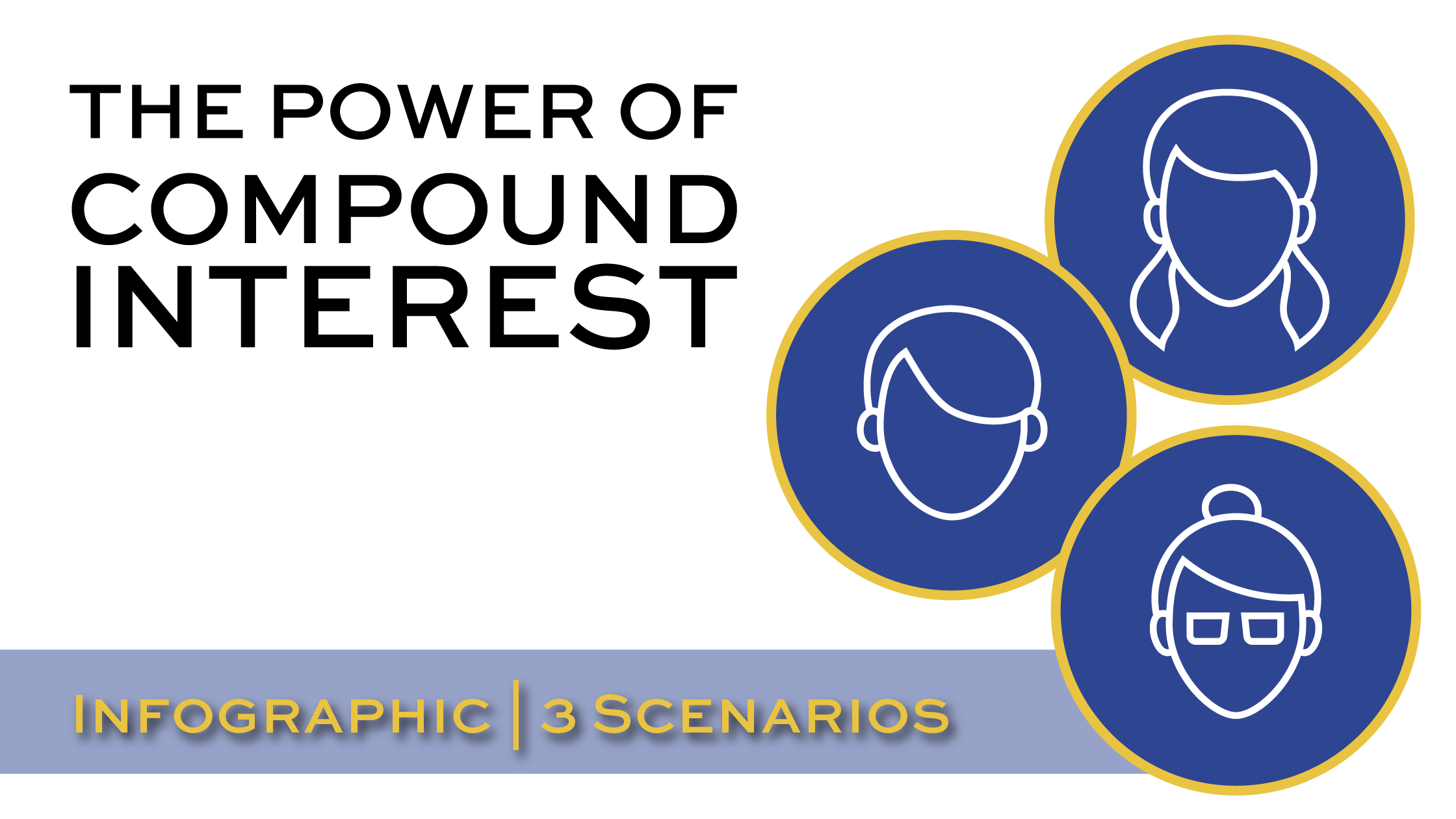 Compound interest is one of the most powerful ways to build wealth. See this infographic to learn how compound interest works and how it can help you grow a million-dollar portfolio over time.
What is Compound Interest?
Simply put, it's earning interest on interest.
How Does it Work?
When you make an initial investment, your principal starts accruing interest.
As you earn interest, the account balance grows.
Over time, you continue to earn interest on the growing balance.
This leads to the exponential growth of your investment long-term.
Let's Define a Few Words!
Principal - The amount of money initially invested
Time - How long the money is left to compound
Compound Period - How frequently interest compounds—daily, monthly, or annually
Interest Rate - How much interest you earn
Compound Interest In Action
Check out this infographic that shows what a difference compound interest can make.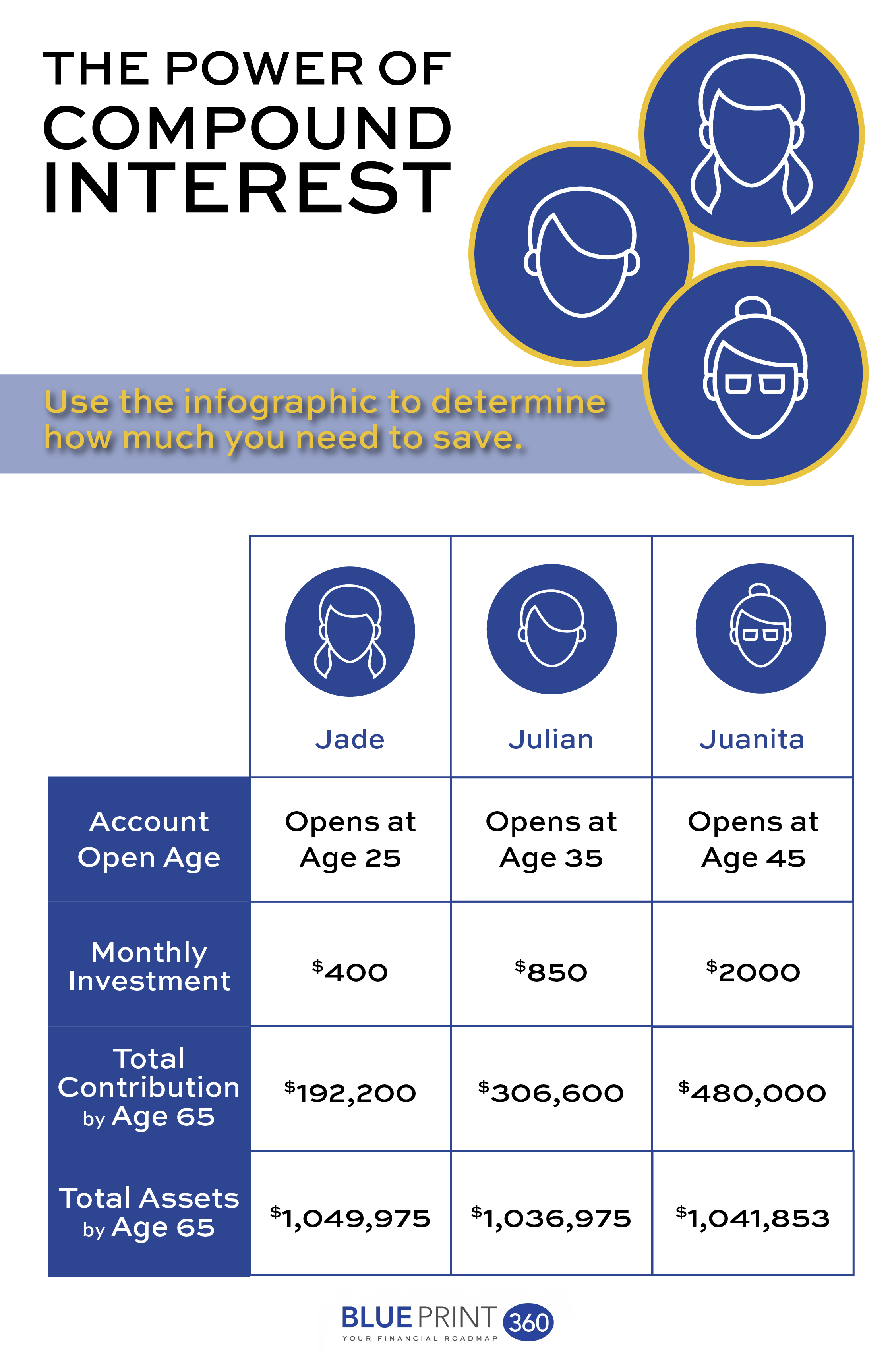 As you can see, time matters: Jade only has to save $400 per month to build a million-dollar portfolio if she begins savings at 25. In contrast, Juanita has to save $2,000 per month to accumulate a million-dollar portfolio since she decided to wait until age 45 to start investing.

More importantly, Jade's total contribution to her account at age 65 is $192,200. In comparison, Juanita's total contribution to her account is $480,000.

As you can see, Jade and Juanita both successfully built a million-dollar portfolio by age 65. However, Juanita had to save $287,800 more dollars to get there.

Moral of the story: start today! The earlier you start saving, the sooner you can harness the power of compound interest and be on the way to a prosperous retirement.

Talk to a financial professional at Blueprint 360 about how you can start saving today.

*This is a hypothetical interest rate that is not representative of any specific account
Disclaimer: This article is provided for general information and illustration purposes only. Nothing contained in the material constitutes tax advice, a recommendation for purchase or sale of any security, or investment advisory services. I encourage you to consult a financial planner, accountant, and/or legal counsel for advice specific to your situation. Reproduction of this material is prohibited without written permission from Charles Adi, and all rights are reserved. Read the full disclaimer here.