You are here

Investing a Sum of Money: Picking a Strategy
Investing a Sum of Money: Picking a Strategy
Submitted by The Blueprint 360 | Financial Clarity Within Reach on August 26th, 2022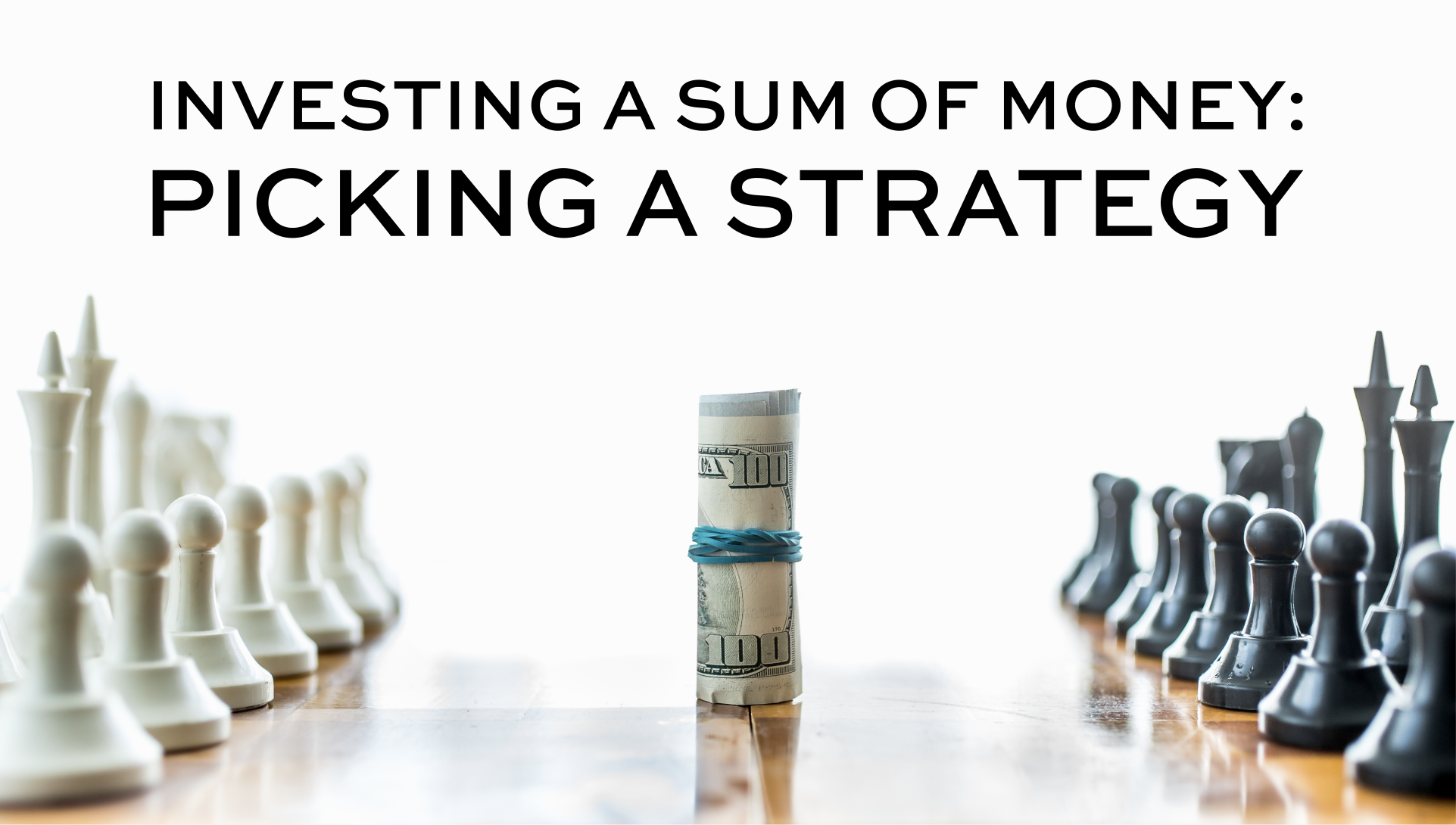 Maybe you've been saving for a few years, started a new job with a sizable bonus, or come into money unexpectedly. You've got money to invest, but you're not sure where to start. There are many questions to answer: should you invest all at once, or contribute to an account over time? How many different types of investment assets should you use? What are ways to reduce anxiety about putting your money into an often volatile market? Keep reading and learn a few considerations to help you move forward.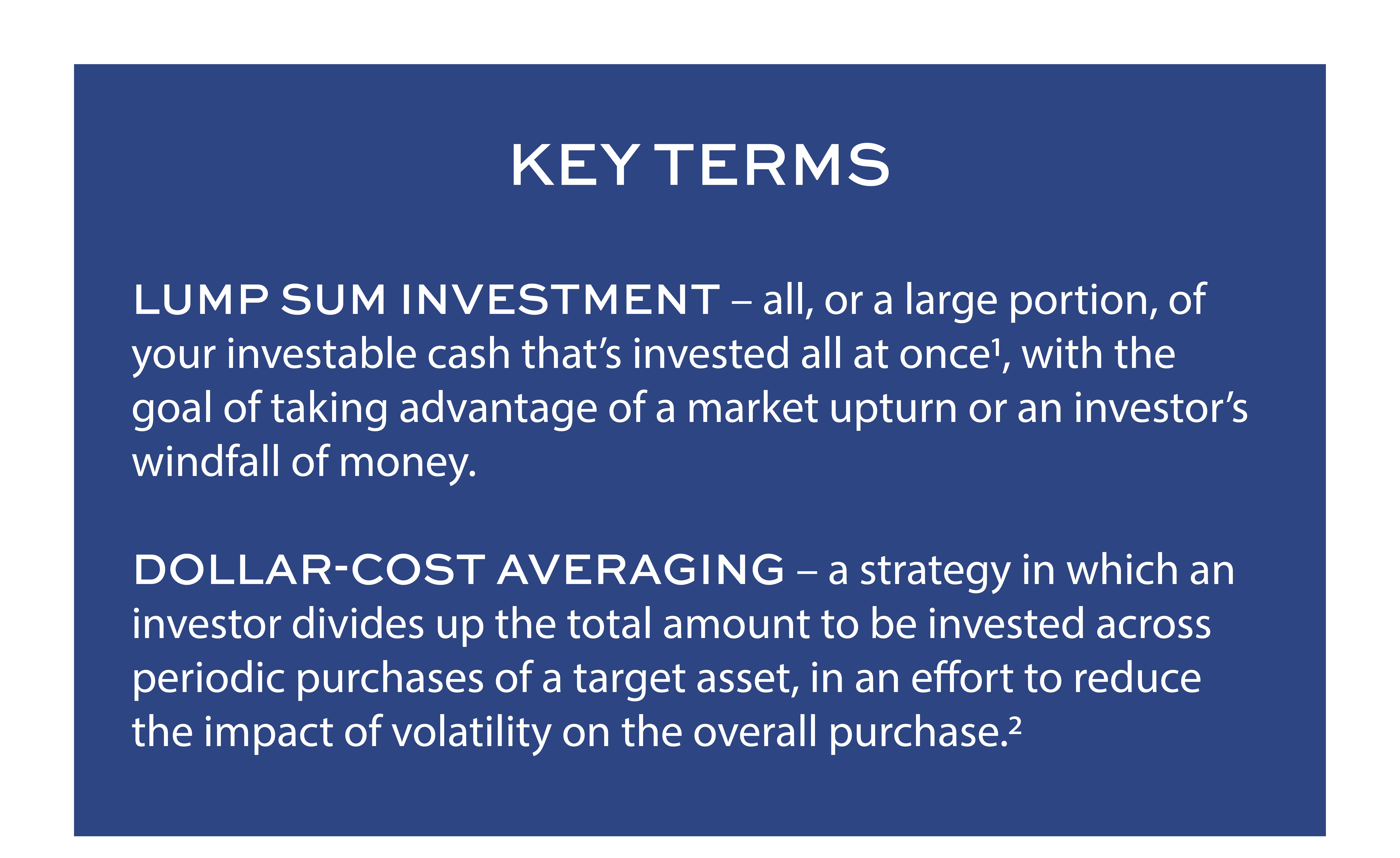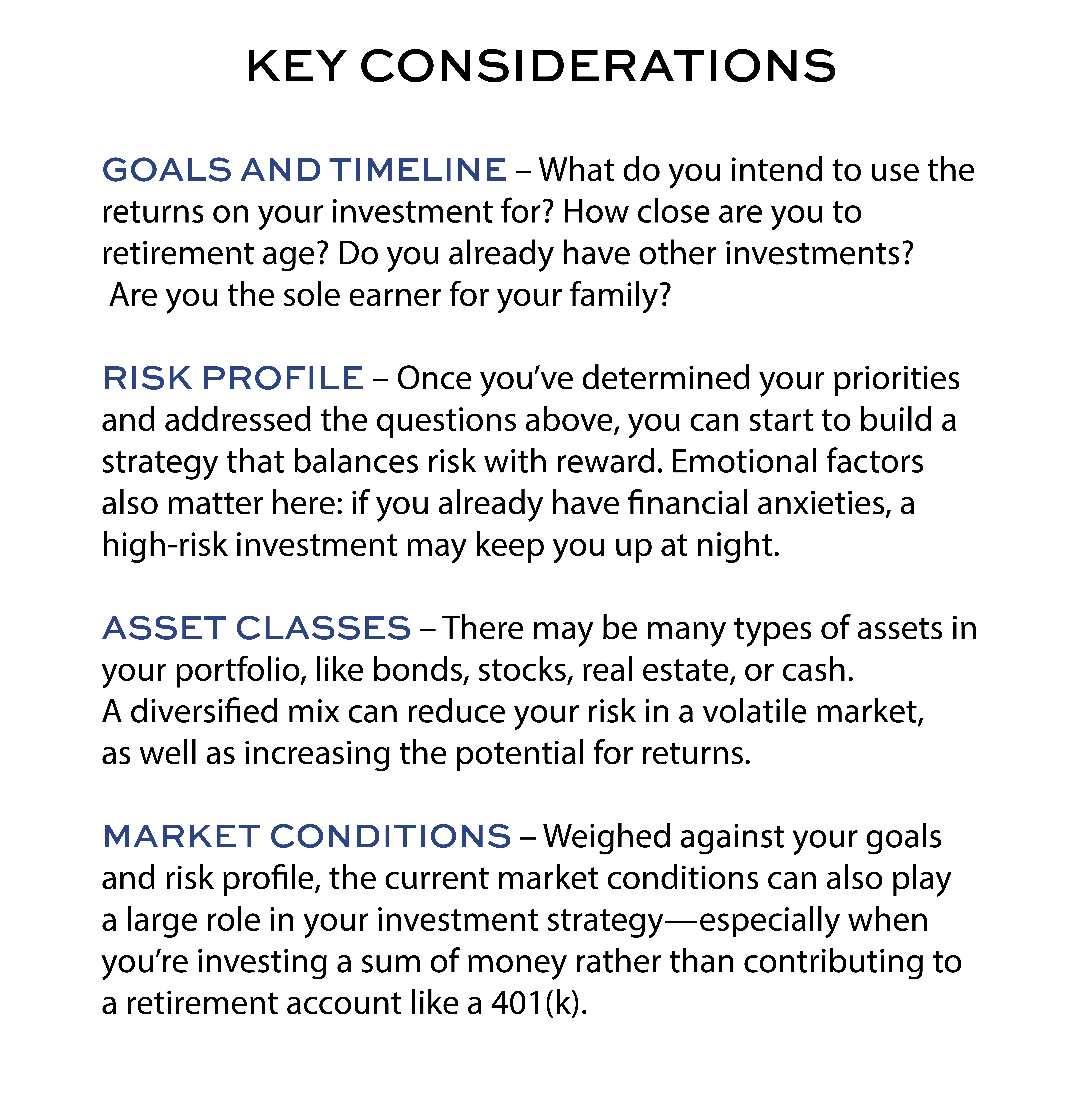 If markets are going up and you can handle the potential for volatility, a lump sum allocation of your assets is likely to provide the largest return. But there will always be the possibility of putting all your money in the market, only for it to downturn suddenly. If markets are trending downward (or you have a conservative risk profile), dollar-cost averaging is a great way to engage with the market overtime.
It's easy to become overwhelmed with all the options. The bottom line? The best investment strategy is one that aligns with your needs and goals.
Working with a financial advisor is the simplest way to build a balanced strategy and put your money to work for the largest potential return. Get the guidance of a certified financial planner at Blueprint 360.
1. "Pros and cons of lump-sum investing". Roger Wohlner, Bankrate, 2022. https://www.fidelity.com/news/article/investing-ideas/202203311915BANKRATEBANKRATE4284544256#:~:text=Lump%2Dsum%20investing%20means%20that,is%20large%20given%20your%20situation
2. "Dollar-Cost Averaging (DCA)". Investopedia, 2022. https://www.investopedia.com/terms/d/dollarcostaveraging.asp
Disclaimer: This article is provided for general information and illustration purposes only. Nothing contained in the material constitutes tax advice, a recommendation for purchase or sale of any security, or investment advisory services. I encourage you to consult a financial planner, accountant, and/or legal counsel for advice specific to your situation. Reproduction of this material is prohibited without written permission from Charles Adi, and all rights are reserved. Read the full disclaimer here.