You are here

How to Approach the Holiday Season During a Pandemic
How to Approach the Holiday Season During a Pandemic
Submitted by The Blueprint 360 | Financial Clarity Within Reach on November 20th, 2020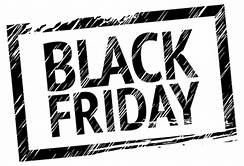 The holiday season is upon us once again. However, with more than half a year spent in 'pandemic mode', it's clear that the 2020 holidays will look a bit different.
With Black Friday sales starting early this year, and online marketplaces becoming more accessible than ever, there will be no shortage of special holiday deals or products that you'll love to get your hands on.
And while the holidays are the perfect time to show your loved ones that you care about them with thoughtful gifts, you don't have to break the bank to make the holiday season special for everyone.
Here are some practical tips to ensure a financially smart and meaningful holiday season.
Make a Holiday Budget That's Easy To Stick To
Between the newfound extra time on your hands and Amazon at your fingertips, it's easier than ever to go overboard on shopping. But before you swipe your card or add that item to your cart, ask yourself one question: Can I truly afford this?
It's important to be honest with yourself about what you can and should spend. If you start going just a little over budget for one person and then another, chances are that your spending will spiral out of control. This can inadvertently lead to unnecessary debt and ultimately detract from the meaning of the season.
Prioritize your finances and set aside time to establish your budget based on what is realistic for your income and expenses. A firm, written budget is the easiest way to visualize how much you can comfortably spend during the holidays. And while you might not want to make too many sacrifices, you need to ensure that your seasonal spending doesn't throw your financial plan off balance.
Where should you start? You can look at this task in a few ways.
Set a total spending cap: Decide how much you can afford to spend across the board, such as a $1000 total gift budget that covers everyone on your list.
Create spending limits for each person: Break down the spending plan per person so you can allocate enough for every individual. This can look like planning on $50 for your parents, $100 for your spouse, and $200 for the kids.
Limit who you purchase gifts for: Cutting back isn't anything to be ashamed of, and this might be the year to limit buying gifts for people like extended family. You can even share up front that you're making spending changes so that no one is surprised or disappointed.
No matter your approach, prioritizing smart spending and saving in the coming months is important and can be achieved while still cherishing the joy of the holiday season.
Give Yourself Some Financial Stimulus
Need some wiggle room to find cash for holiday gifts without breaking the bank? There are many small adjustments you can make to your current monthly spending that can save you money over the next few weeks.
Consider eliminating takeout for a month or ordering from more affordable restaurants that will leave you with leftovers. Reevaluate your subscriptions and cancel one of the streaming services you use for just one or two shows. You can even evaluate how you use your utilities: are you overpaying for data on your phone bill, letting the water run needlessly, or leaving the lights on in rooms you aren't sitting in? Each of these little areas for saving can really add up!
However, if you are one of the many Americans who don't have the cushion in their budget and simply can't cut back anymore, you might still be in luck – a new round of government stimulus might be on its way with the new administration.
And while a stimulus check can help stretch your budget, you need to remember not to get carried away or to rely on money that is still in the mail. Don't rely on that check until it is deposited in your bank account. Anticipating income and spending it before you actually receive the money could result in unplanned debt.
Top Tips To Stay On-Budget
Surprising your spouse with a new gaming system or a pricey trip to the day spa can make you feel good in the moment, but there might be a better long-term use for those dollars. Budgeting will be more essential than ever this holiday season with the impact of the pandemic on our economy, spending, and price of goods.
To make sure you don't exceed your budget, remember to:
Start shopping early
Look for sales and discount codes
Take advantage of free shipping
Buy in bulk where appropriate
It's also a good idea to talk with your loved ones. This year has been hard for everyone; they will probably be spending less, too. Get an idea of how much your family is willing to spend. Having a candid conversation can better inform your own budget and help you understand the level of spending that everyone is comfortable with.
Remember, your shopping doesn't have to be done in one day. Spread out your shopping over multiple days and remember to check in with your budget regularly.
Break Out Your Creative Gift Ideas
Necessity is the mother of invention, so start getting creative with gifts. The possibilities are endless and can help you save money in the long run.
Consider creating handmade gifts. Do you have a hobby or skill you love that would also lend itself toward unique presents? For example, if you love to cook, you could print or handwrite a recipe and include the ingredients to make it. Alternatively, you could bake some special holiday cookies and attach the recipe to the treats.
Handmade doesn't mean staying in the kitchen. You could gift homemade jewelry, candles, blankets, pottery, or artwork. Stick with your talents and don't over complicate the process. If you have kids, they can even participate.
Another gift that costs practically nothing is the gift of time. A movie night with your cousins, scrapbooking with your grandparents, dinner with the family, or ice skating with your parents: making an effort to set aside dedicated time with your loved ones is just as precious a gift as any other. Giving your time to others is valuable and truly shows people how much you care. You can create memories that will last a lifetime. After all, an experience can be worth far more than a physical present.
Most importantly, use this holiday season to start gifting with intention. It's easy to get sucked into the consumerism trap that is the holiday season. Don't fall prey to commercials and sales; focus on the 'why' of the season rather than the 'what'. Why does everyone go to grandma's house? The true meaning of the holidays is to be together, to laugh together, to make memories together, and to celebrate together.
Don't buy gifts for the sake of buying gifts; that isn't a memorable gesture for either party. Thoughtful gifts given with intention will always be more special. Give gifts that reflect the person's interests, your relationship, and what is meaningful to both of you.
Let the Holiday Shopping Begin
Believe it or not, the holiday shopping season has already begun. Actively living through the lens of gratitude can have positive influences on both your personal and financial life.
Gratitude shifts the way you think about spending. Suddenly, your holidays are no longer about buying gifts or spending particular amounts to impress others. It's about gifting with purpose. Take time to explore what's most important to your loved ones and find ways to incorporate those things into your gifts.
Always remember the holidays are not worth breaking the bank for. Financial success is a long-term effort, and the short-term effect of holiday cheer is not worth sacrificing income stability in the future.
If you need more support to stay on track this holiday season, schedule an appointment to talk with us today.
Disclaimer: This article is provided for general information and illustration purposes only. Nothing contained in the material constitutes tax advice, a recommendation for purchase or sale of any security, or investment advisory services. I encourage you to consult a financial planner, accountant, and/or legal counsel for advice specific to your situation. Reproduction of this material is prohibited without written permission from Charles Adi, and all rights are reserved. Read the full disclaimer here.