You are here

4 Financial Resolutions You Shouldn't Keep in 2018
4 Financial Resolutions You Shouldn't Keep in 2018
Submitted by The Blueprint 360 | Financial Clarity Within Reach on January 4th, 2018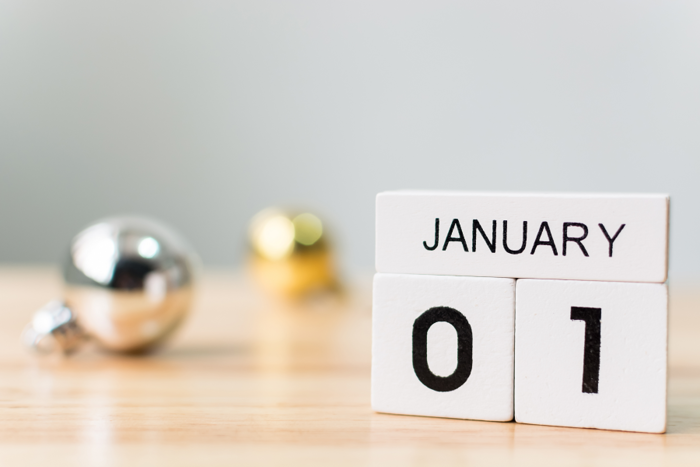 New Year's resolutions are hard enough to keep, especially if they pertain to your finances. So here are a few tips to help you achieve your financial resolutions goals in 2018.
We do it every year. We make promises to ourselves that we struggle to keep. What if instead of making a New Year's resolution, we resolved to not make one instead?
When it comes to your finances, resolutions are made with the best of intentions, but oftentimes wind up discouraging you from changing a behavior or reaching a money goal. Over the past seven years, I have found that financial resolutions tend to either be about stopping a certain behavior or creating a money habit that you don't have.
As a medical professional, you already have enough on your plate. You don't need to add the stress of an overly ambitious financial resolution to the start of the New Year. So, as a financial advisor, I give you permission to avoid sticking to one of these four common financial resolutions by offering a different approach altogether instead.
1. That You'll Stop Splurging on the Little Things
Concerts, an occasional night out, manicures, massages, and weekend brunch - these tend to be the first things that people think they need to eliminate if they are ever going to save more money or reach a financial goal.
Except, when you cut out these smaller items or activities that bring a little more enjoyment to everyday life, that financial goal you had can feel more like a barrier to financial freedom than actually being financial freedom. Instead, consider setting up an "Anything you Want Account" and transfer a set amount to it monthly to help control discretionary spending.
Sure, reaching financial goals will require that you make some choices about how you spend your money, but don't feel like you need to outright eliminate the little joys in your world to get there.
2. That You're Going to Save More
Yes, you should save money. But "saving more" is too vague and non-specific. Why have you determined you want to save more? Is it so you feel more secure about your financial future or is there something very specific you want to be able to afford like a vacation?
Instead of saying you are going to save more, decide on an amount now and automate your savings so it doesn't have to be a conscious decision every paycheck. You can decide to save $300 a month to build your emergency fund, increase your retirement savings by a few percentage points, fund a Roth IRA, or begin making contributions to a 529 college savings account for your children. Automating your savings can help free up your mental energy for other things that require your attention.
3. That You're Going to Pay Off Your Debt
Debt can feel crippling, especially if your medical school loans and credit card debt are still looming over your head. This type of debt typically takes time to pay off, so consider the following to set yourself up for success if this is something you want to achieve.
Commit to not taking on new debt, and discontinue the use of your credit cards.
Take inventory of your existing debt and see if you can refinance or consolidate your liability at a lower interest rate.
Once you have consolidated or refinanced your debt at a lower interest rate, continue making the same monthly payments so you accelerate your debt repayment.
Even if you can't refinance or consolidate your debt at lower interest rates, the key is to not accumulate additional debt. This likely means that you will live within or below your means so you can successfully tackle your existing debt.
4. That You'll Review Your Financial Progress Regularly
Life is busy, and if you are not in the habit of creating a budget and reviewing your finances on a regular basis now, I'm sure you did not magically wake up on January 1 with these newfound behaviors.
Instead, consider an online tool or app that makes it easy for you to spot check your finances. Mint.com and Youneedabudget.com are two resources you can use to connect all your financial accounts to monitor your spending.
Blueprint 360 client portal also has similar features. It allows you to create a budget and quickly track your progress, in real time, from the palm of your hands. All it requires is a one-time setup. Click here to see a demo.
Conclusion
There's an old saying that New Year's resolutions are meant to be broken – so don't make a financial resolution. Your financial success is too important to risk not achieving it. Therefore, start by making incremental improvements to your financial behaviors, and don't start at the place that will cause you the greatest pain (giving up the things you love most).
Have a question? Want access to the Blueprint 360 Client Portal? Contact Charles Adi at cadi@theblueprint360.com or sign up for this mailing list to receive his latest commentary here.
---
Charles Adi, CFP® is a financial advisor and visionary behind Blueprint 360. You can learn more about his practice at www.theblueprint360.com
The opinions voiced in this material are for general information only and are not intended to provide specific advice or recommendations for any individual. To determine which investment(s) may be appropriate for you, consult your financial adviser prior to investing. There is no assurance that the techniques and strategies discussed are suitable for all investors or will yield positive outcomes.